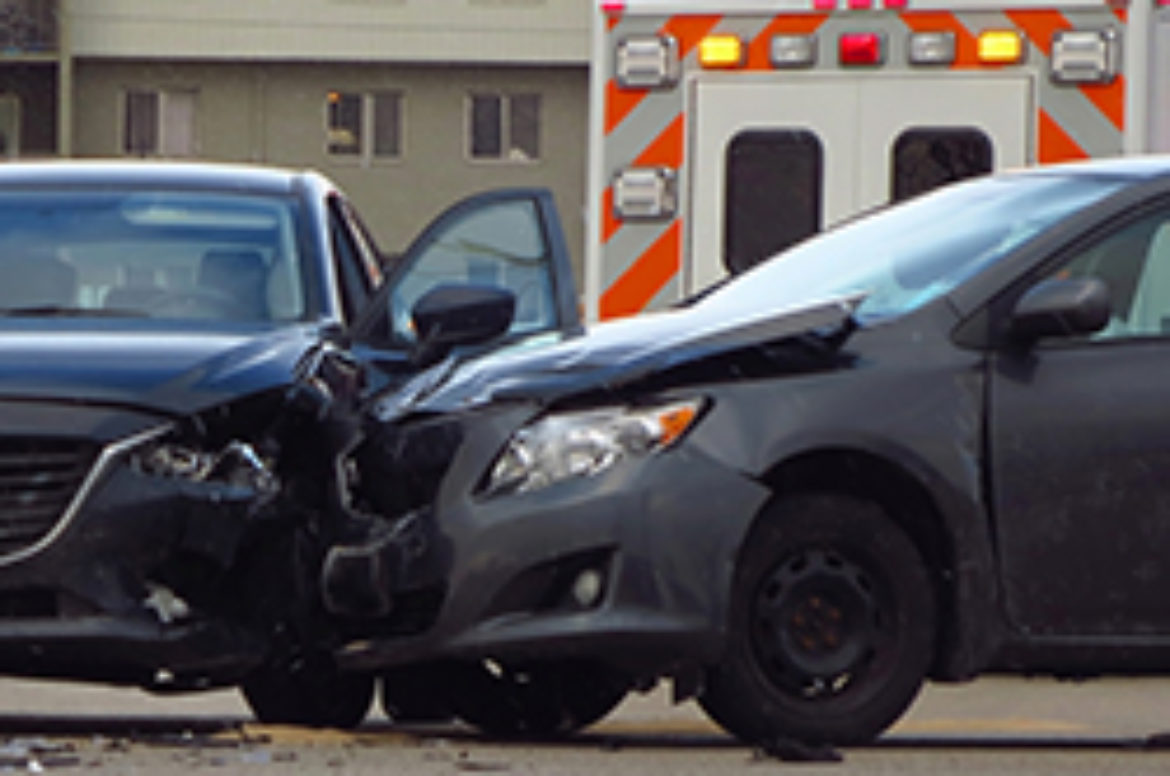 Massive forces in high velocity accidents lead to significant bodily injuries that may last a lifetime.
CACI Jury Instruction No. 700

.

Basic Standard of Care
"A person must use reasonable care in driving a vehicle. Drivers must
keep a lookout for pedestrians, obstacles, and other vehicles. They must
also control the speed and movement of their vehicles. The failure to use
reasonable care in driving a vehicle is negligence.
New September 2003
Directions for Use
This instruction states the common-law standard of reasonable care in driving. It
applies to negligent conduct that is not covered by provisions of the Vehicle Code:
"Aside from the mandate of the statute, the driver of a motor vehicle is bound to
use reasonable care to anticipate the presence on the streets of other persons having
equal rights with himself to be there." (
Zarzana v. Neve Drug Co.

(1919) 180 Cal.
32, 37 [179 P. 203].)
The instructions in this series should be used in conjunction with instructions on the
elements of negligence contained in the negligence series.
Sources and Authority
• The common-law duty supplements statutory driving regulations: "[A driver is]
under a duty, both by statute and common law, to operate his vehicle without
negligence so as to abstain from injuring any other person or his property."
(
Bewley v. Riggs

(1968) 262 Cal.App.2d 188, 194 [68 Cal.Rptr. 520].)
• The standard of care is that of a reasonably careful person under the
circumstances: "[The driver] was required to act as a reasonably prudent person
under the same or similar circumstances . . . ." (
Watkins v. Ohman

(1967) 251
Cal.App.2d 501, 502-503 [59 Cal.Rptr. 709].)
• " 'The degree of care required in watching the movements of a particular
machine depends upon the facts and circumstances existing at the time and place
of the accident' and a driver is required to use that degree of care, only, which
would be required of a reasonably prudent driver under similar circumstances."
(
Whitford v. Pacific Gas and Electric Co.

(1955) 136 Cal.App.2d 697, 702 [289
P.2d 278], internal citations omitted.)
• The common-law requirement goes to the issues of lookout and control.
Regardless of whether a driver was complying with the speed limit, "[he was]
still bound to anticipate that he might meet persons at any point of the street and
in order to avoid a charge of negligence he was bound to use ordinary care and
to keep an ordinarily careful lookout for such persons and keep his machine
under such control as would enable him to avoid a collision." (
Boccalero v.
Wadleigh
(1931) 113 Cal.App. 376, 379, [298 P. 526], internal citation omitted.)
• "The operator of a vehicle must keep a proper lookout for other vehicles or
536
Copyright Judicial Council of California
persons on the highway and must keep his car under such control as will enable
him to avoid a collision; failure to keep such a lookout constitutes negligence."
(
Downing v. Barrett Mobile Home Transport, Inc.

(1974) 38 Cal.App.3d 519,
524 [113 Cal.Rptr. 277].)
• On the lookout requirement, one court observed: "The driver of an automobile is
bound to use reasonable care to anticipate the presence on the highway of others
who have equal right to be there and the fact that his vision is temporarily
interfered with, either by the glaring sun or headlights, does not relieve him
from that duty." (
Hill v. Peres

(1934) 136 Cal.App. 132, 137 [28 P.2d 946],
internal citations omitted.)
• On the control requirement, one court observed: "Cases in which the problem
has been presented adhere to the view that a driver must at all times exercise
ordinary care to avoid a collision including swerving or altering his course, in
addition to applying his brakes, if that would be a reasonable means of avoiding
the collision." (
Guyton v. City of Los Angeles

(1959) 174 Cal.App.2d 354, 362
[344 P.2d 910].)
• "The age of a minor who operates a motor vehicle will not excuse him from
liability for driving it in a negligent manner, and he will be required to meet the
standard established primarily for adults." (
Prichard v. Veterans Cab Co.

(1965)
63 Cal.2d 727, 732 [47 Cal.Rptr. 904, 408 P.2d 360].)
• Drivers with mental disabilities are required to exercise the ordinary care
required of an adult without such disability. (
Fox v. City and County of San
Francisco
(1975) 47 Cal.App.3d 164, 173 [120 Cal.Rptr. 779].)
Secondary Sources
California Tort Guide (Cont.Ed.Bar 3d ed.) §§ 4.1-4.5
2 Levy et al., California Torts, Ch. 20,
Motor Vehicles

, § 20.01 (Matthew Bender)
8 California Forms of Pleading and Practice, Ch. 82,
Automobiles: Causes of Action
,
§ 82.10 (Matthew Bender)
2 California Civil Practice: Torts (Thomson West) § 25:22
MOTOR VEHICLES AND HIGHWAY SAFETY
CACI No. 700
537